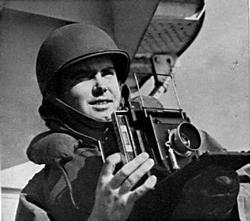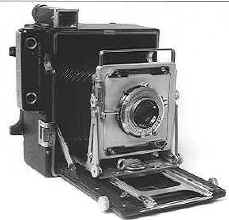 Tip # 13 (on Paramount Cords tip chart)
Bipost (Graflex):  Link Fits older Speed Graphic cameras, Crown Graphic, Wollensak Lenses, Rodenstock Lenses, Camerez and Photo Control cameras. Identified by two pin contacts protruding from the lens about 1/2 inches apart.   Tip #13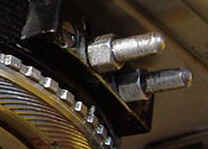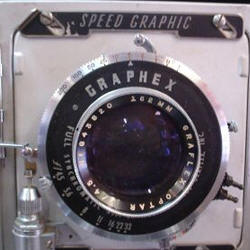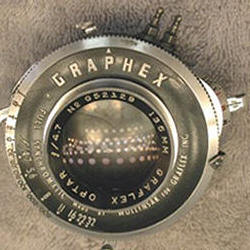 Bipost Page   Link
Of course we can make a Bipost cord with any combination of tips or plugs to fit any flash, Coiled or straight, any length go to Custom Cords Page ( and pick tip # 13 )

Graflex Solenoid
Tip # 40 ( on Paramount Cords tip chart )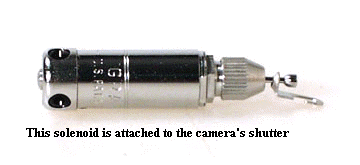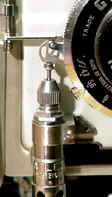 ---

Tip # 40 
Only available as a custom made cord.
Go to Custom Cords and choose tip # 40 LINK

ASA Bayonette
( Tip # 31 ) ( on Paramount Cords tip chart ):  Link
| | |
| --- | --- |
| | The ASA Bayonette connector is a small post, spring loaded at the tip. It has 2 small protruding nubs. One on each side of the post. To connect this to the camera you must push down and turn. This connector is not common but can be found on old Kodak cameras as well as some Graflex lenses. |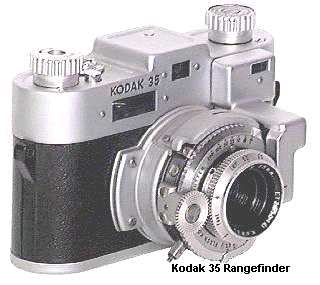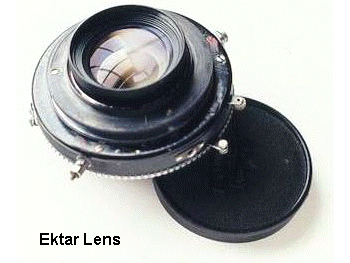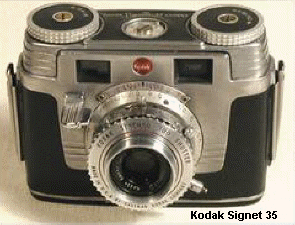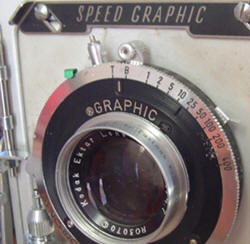 Tip # 31  ASA Bayonette is Only available as a custom made cord
Go to Custom Cords  – LINK  ( and choose tip # 31 )

Sync cord page from the Graflex Catalog ( back when )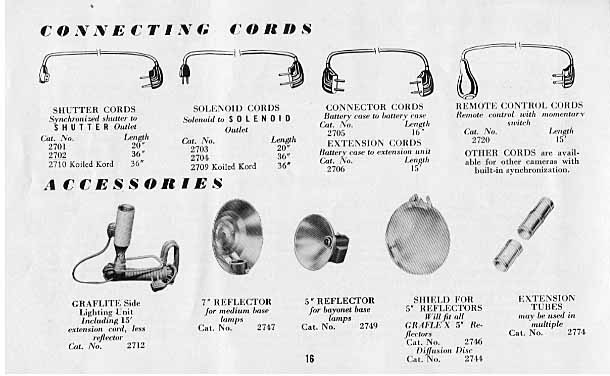 ---
Super Speed Graphic – Graflex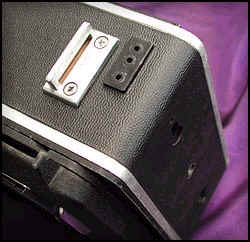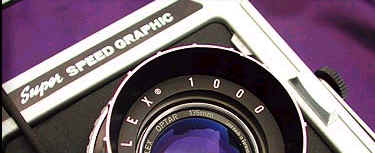 The Super Speed Graphic and the Speed Graphic have 3-contact female connectors.
The two pins widest apart are  X sync (electronic flash).
Refer to Tip #46 SSG-X when ordering.
The 2 pins closest together are used for M sync (bulb).
Refer to Tip #50 SSG-M when ordering.
These cords are only available as a custom made cord. See Custom Cord page.
**( Other components must be added to create this custom cord)
---
Graflex Tripost  (Very Rare)
Graflex 1000 shutter, Graflex Optar 135mm, Rodenstock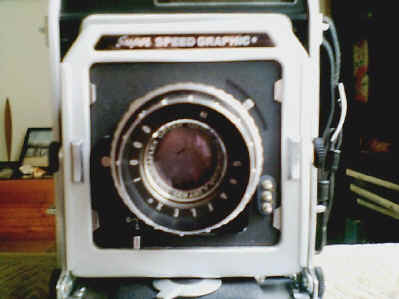 Contains both X and M sync
Uses our standard Bipost tip number 13
(Photo courtesy of Joaquin, Santa Monica, Ca)
Graflex Flash Plug
Fits into Graflex flashgun handle.
This tip must be ordered by phone.